Artists CAN Collab
The Artist CAN Collab supports artists while fundraising for the Gugulethu-Seaboard CAN partnership in Cape Town.

Our partnership is between two Community Action Networks (CANS), and our aim is to support the most socio-economically and physically vulnerable during the Covid-19 crisis.

For an update on planned livestream shows, check out the 'Up Next' section below, as well as our Instagram page (
@artistscancollab
).
To view the visual art we currently have for sale, visit our
Facebook page
. Each post showcases a different piece, along with details like price, dimensions, and payment & delivery steps.
FAQS


How will I pay?

The payment process will depend on the platform the artist is using. Some artists may ask that you donate to us directly, others may have existing portals.

What about delivery during the lockdown?

The artist will arrange delivery with you directly once the lockdown is over. Items can be shipped internationally. All shipping is at the cost of the buyer.
---
Come Back Harmony
by Ntaba Greenland
It was a real treat to have Ntaba Greenland perform at our Mini Market. Ntaba lives in Khayelitsha and has been a regular busker in Camps Bay for years.
Since the lack of amplification made it difficult to fully appreciate his SPIRIT-LIFTING SOUND,
here's an album
of seven acoustic songs you can livestream and download. Also available on iTunes. Take a moment out of your busy day to take a listen and get your groove on! 🎼🤩
BACKSTORY: The album was produced by Sea Point based music producer Mapumba Cilombo, who came across Ntaba busking on public transport. He was so impressed by his sound and how much the commuters were grooving on his tunes, that he put his card in Ntaba's pocket offering him a once-off studio session, just for a bit of inspiration. One thing lead to another and they ended up recording a full album.
#localmusic #lovelocal
---
Colour Cape Town
Green
Colour Cape Town Green is a unique fun(d)raising collaboration with media artist and Seaboard resident Sarah van Borek that illuminates the extraordinary life of Kenyan activist Wangari Maathai (1940 - 2011), founder of the Greenbelt Movement and the first African woman to win the Nobel Peace Prize. Learn more
here.
To participate:
STEP 1 – Download the drawing below
STEP 2 – Colour! Have fun, be creative, and enjoy the calming effect
STEP 3 – Upload your coloured drawing to the 'Colour of Women' Facebook page or email it to the artist Sarah Van Borek: svanborek@gmail.com
DONATE R30
or an amount of your choice via EFT or Snapscan to support the creation of edible community gardens in Gugulethu and the Atlantic Seaboard.
R30 = 1 bag of potting soil, 1 tray of seedlings, or 1 packet of seeds.
Uploaded drawings may be included in a 'Colour of Women' music video. Colour of Women is a participatory multimedia project showcasing stories of remarkable women of colour while supporting literacy, girls' empowerment, and community development. The project includes the creation of an illustrated storybook, songs/music videos, and a school show.
Donation methods:

Sinani NPO
FNB/RMB Gold Business Account
Account Number: 62859190466
Branch Code: 250655
Swift Code: FIRNZAJJ
Reference: your name + Colour CT Green



Or by scanning this
dedicated QR code:
---
Mongezi Gum
Mongezi Gum has a passion for community-building and using art as a vehicle for multicultural exchange. His paintings are full of energy and vibrancy, portraying traditional African culture alongside contemporary township life and values.
His love for art took off when he was quite young. However, art schools for Black residents of Cape Town were scarce at the time. So he moved to Johannesburg where he completed his studies in painting, drawing, sculpting and printmaking at the Johannesburg Art Foundation. He received his Diploma in Fine Arts there in 1994 and then returned to the city of his birth, Cape Town, to pursue a career in art making.
Gum's work is represented in the corporate collections of Truworths, Woolworth and the University of Cape Town, and in numerous private collections in South Africa and abroad, like in Germany, the United Kingdom and the United States.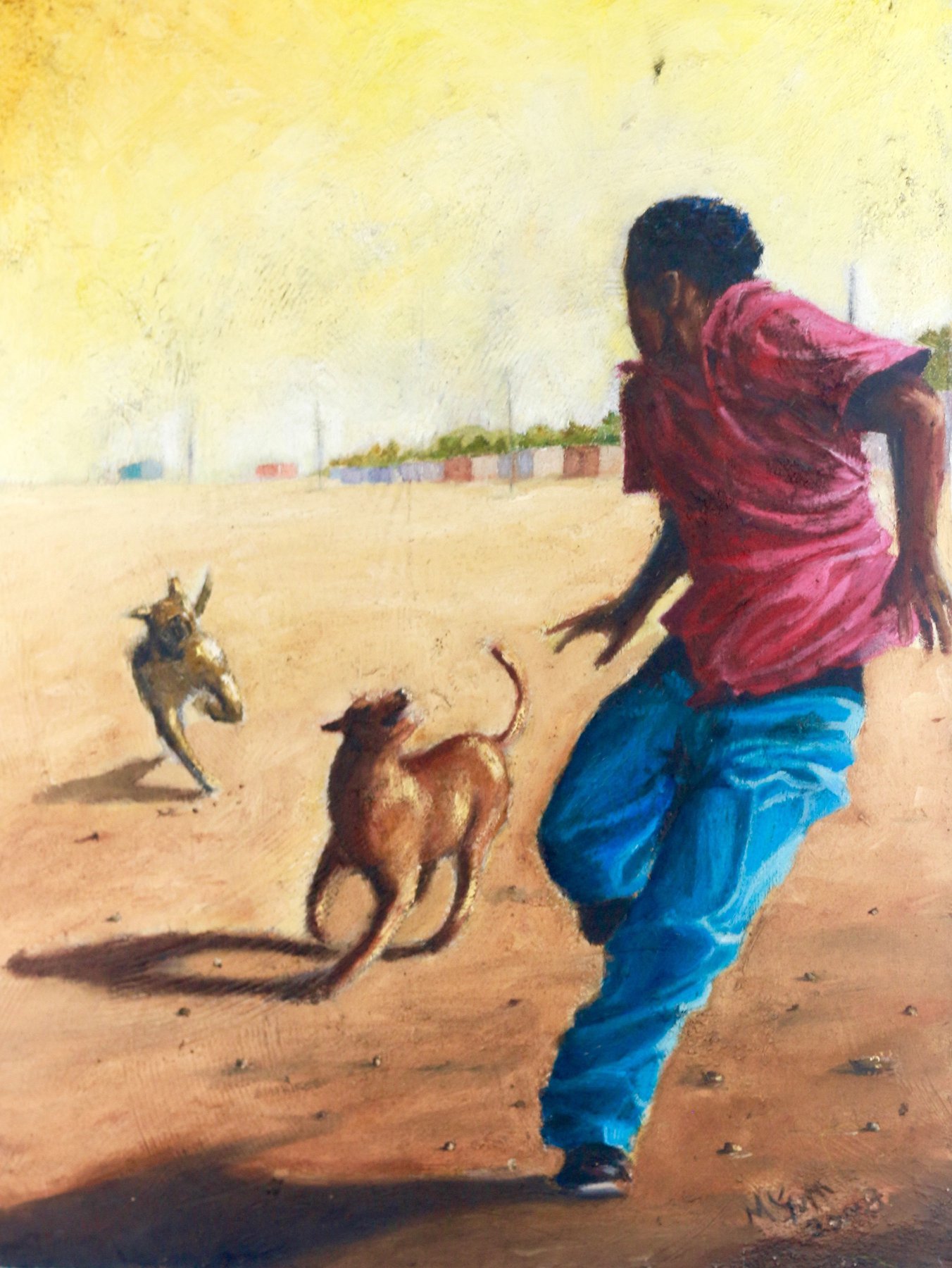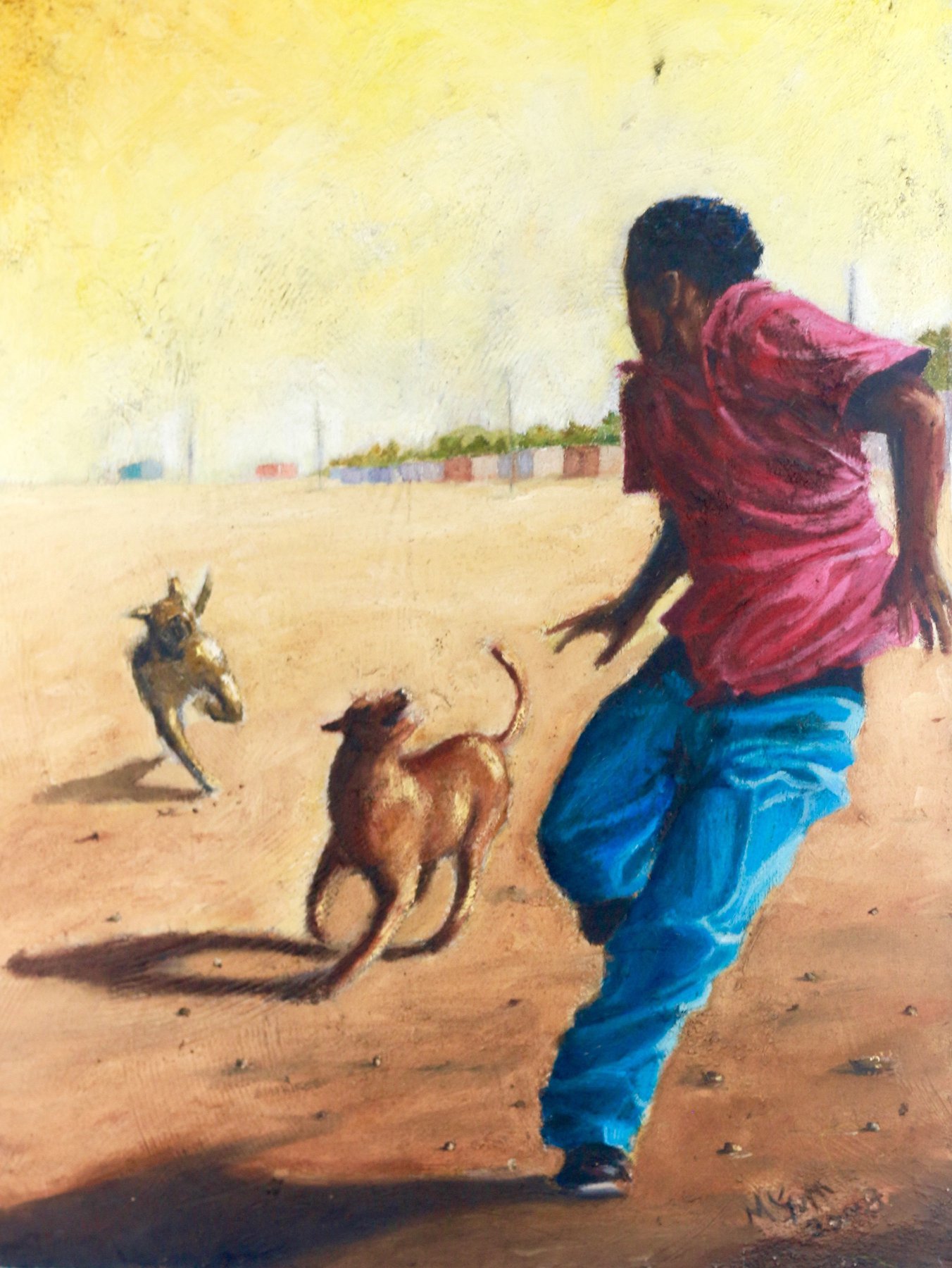 ---
Buhle Nkalashe:
Paintings
Buhle Nkalashe
(b. 1994, South African) is an independent artist who has been practising since 2011. As a painter and mixed media artist, he explores the combination of different mediums. Buhle obtained his BA in Graphic Design from the Cape Town Creative Academy (2018). After working in advertising for two years, he shifted his focus to Visual Arts in 2019 to become a full-time artist.
Buhle is known for his contemporary artworks executed through large canvases. His work mainly consists of portraiture and abstract paintings which are made from a mixture of mediums (charcoal, acrylic paint, oil paint and oil pastels). His current work can be described as an exploration of how he sees the world and possibilities that come with it.
Read more about the artist here:
www.buhlenkalashe.co.za
---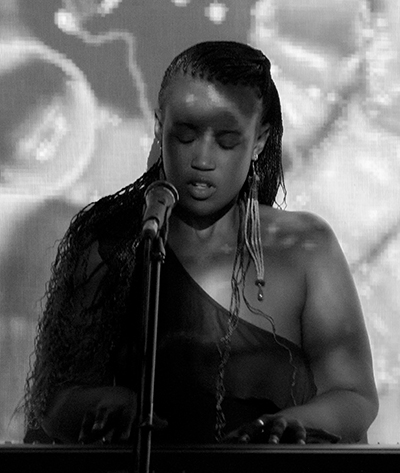 Thembelihle Dunjana:
Lockdown Performance
Thembelihle is a pianist, composer, and singer who started playing piano at the age of ten and then went on to study music, with a focus on jazz performance. She is particularly passionate about teaching children and mentoring young budding musicians.
Thembelihle graduated from the University of Cape Town with a Bachelor's degree in Music: Jazz Performance. She has performed alongside such South African artists as Msaki, Mark Fransman and Frank Paco. Lihle has performed at the Cape Town Jazz and Oslo Jazz festivals.
Thembi did a lockdown concert as part of the ArtistsCANcollab on the 5th of May 2020.
---
Lizette Chirrime (L27)
Lizette Chirrime (L27) creates large-scale textile-driven works on canvas, consisting of abstract forms rendered in a collage of printed fabrics from Tshwe-tshwe to other so-called African prints associated with dress on the continent. "These abstract forms evoke the human body and my identity-responsive practice where I refashion my self-image and transcend a painful upbringing that left me shattered and broken. I literally 're-stitched' myself together." says Chirrime. Learn more via this
short-film
.
Although she's not a resident of the Atlantic Seaboard or Gugulethu, both communities have a special place in her heart. Sea Point was where she first started her journey as a full-time artist back in 2005 after moving to Cape Town from Mozambique. And Gugulethu was the first South African township she visited. Shocked at the living conditions, which were so different from what she was used to, her innocent reaction at the time was, 'So this is where all the black people are. Does Thabo Mbeki know?!'"
Why Lizette is participating in the Artists CAN Collab
"Living full-time as an artist has been a difficult path for me, but it has become even more difficult with the lockdown. The selling of visual art has come to a standstill worldwide. This is the only option available to me right now to sell my work."
---
Tefo "Talking Drum" Mahola


In collaboration with Jazz in the Native Yards and Alliance Française, performing on Friday 24 April from 20:30-21:30 (GMT +2). Tickets @R80 available via
Quicket
.
Tefo Mahola is a multi-talented drummer, pianist, arranger, composer and poet in the world of music hailing from Gugulethu, Cape Town. His ear for music, love for playing with new ideas keeps him pushing towards novel terrain. His musical career has had a budding start, having already toured and performed at festivals like Rocking the Daisies, Cape Town Jazz Festival, Oslo Jazz Festival and Muizenberg Jazz Festival. He is proficient in many genres and styles, but cites jazz as his favourite.
Why Tefo is participating in the Artists CAN Collab
"As an artist and live performer, it is difficult to find ways of making an income in isolation as the major pillar of our income (being live shows and festivals) has been cut short, if not demolished. The online realm will be one of our best options in these tough times and it is in our best interests as artists to educate ourselves so we are not left behind."
---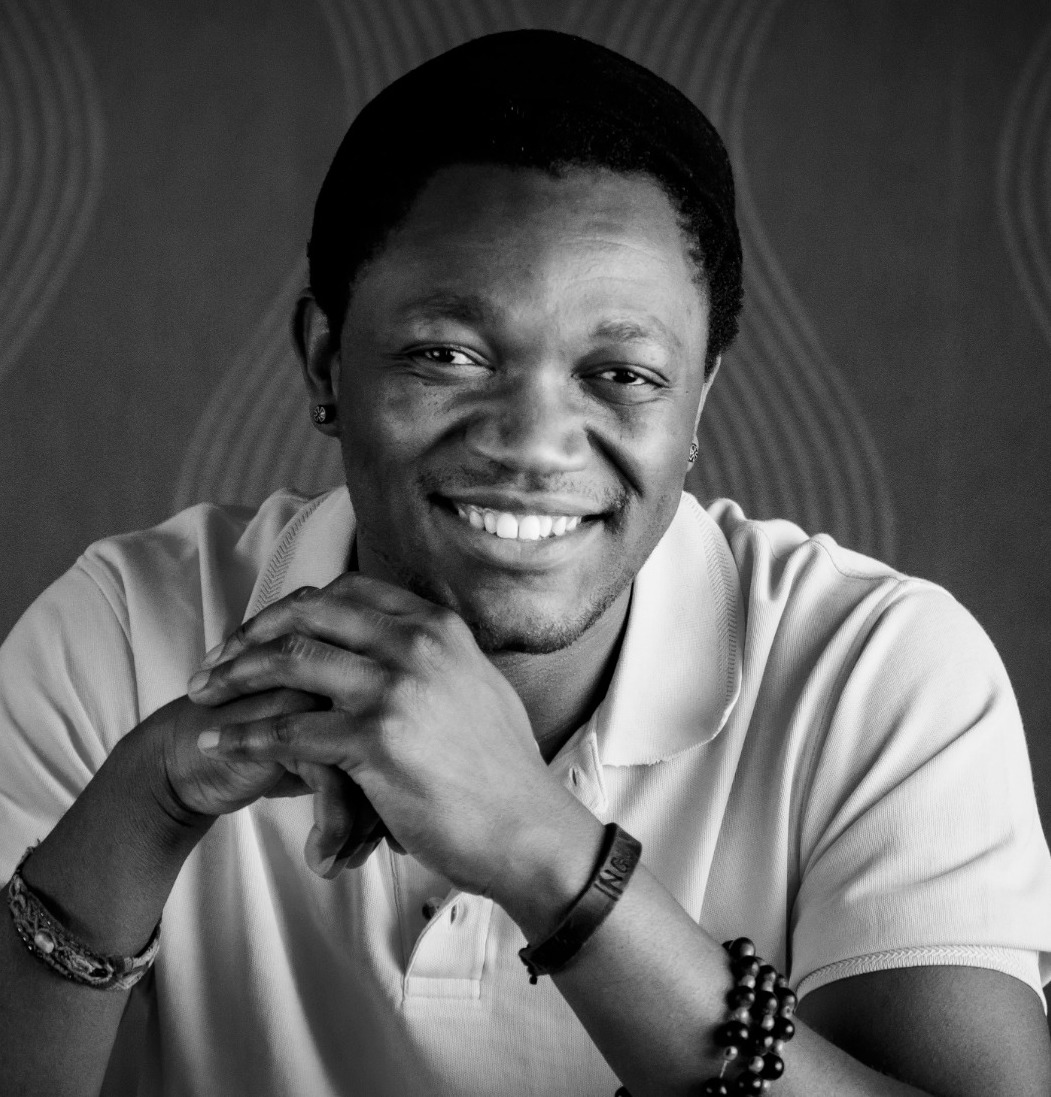 Mapumba (AKA Brother M)

Brother M, real name Mapumba Cilombo, is a musician and music producer living in Sea Point, Cape Town. His songs and music productions carry an all-inclusive feel with sources of inspiration ranging from African folk to popular genres.

He was born in the DR Congo, and then lived in Zambia before settling in Cape Town in the year 2000. He grew his music career in Johannesburg for many years, until 2009 when his son was born, at which point he returned to Cape Town.

Switching his studies from electrical engineering to sound engineering gave him the tools to independently produce multiple artist and production albums, all of which are distributed world-wide. He has also toured internationally and shared the stage with many prominent artists.

Why Mapumba is participating in the Artists CAN Collab

"Working together in solidarity is the best way for us to get through the lockdown. Collaborating with the Gugulethu-Atlantic Seaboard CAN partnership is a small way for me to participate in helping communities look out for each other at this difficult time."